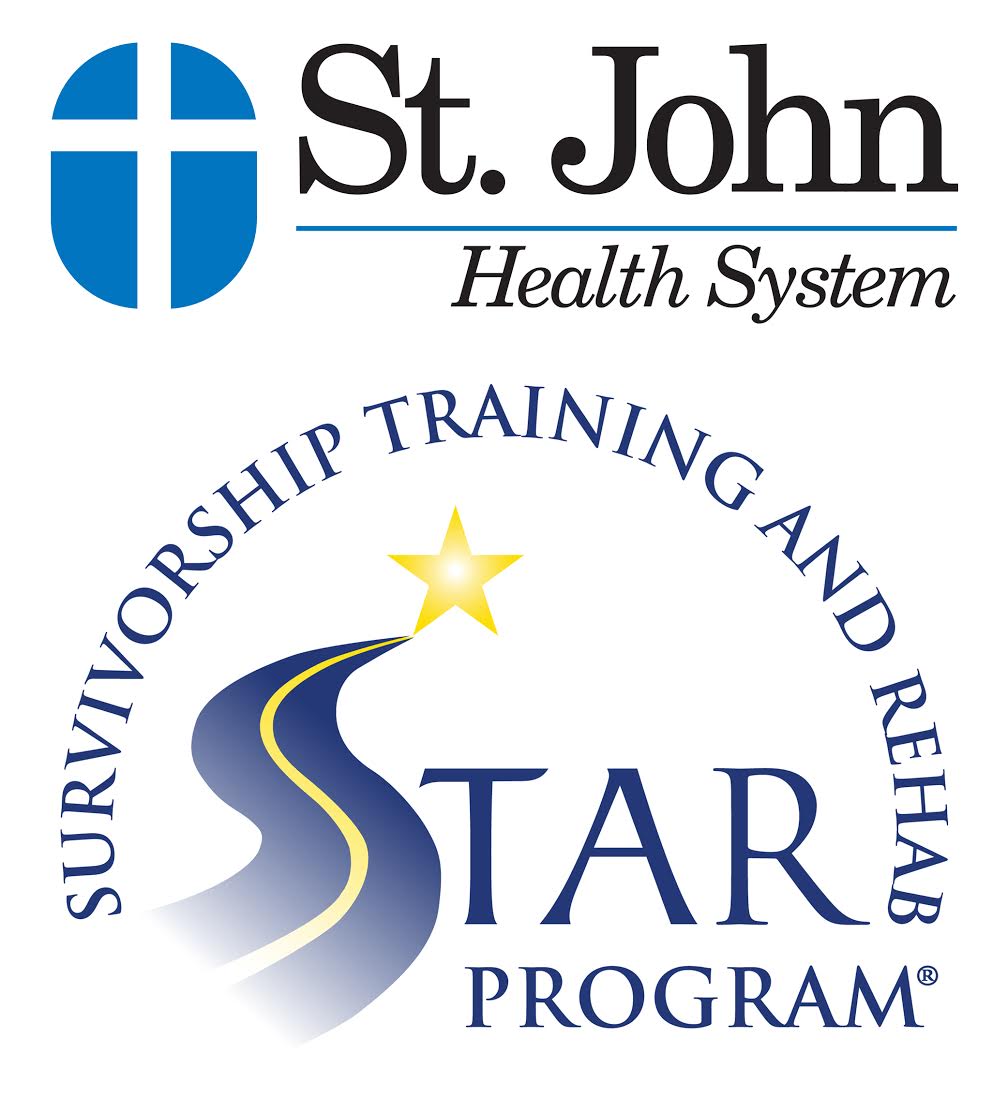 Cancer treatment is no longer limited to radiation, chemotherapy and surgery. In recent years, leaders in oncology have begun to recognize the gravity of functional and psychosocial challenges that many patients face as a result of these procedures and/or the disease.
That's why St. John Health System implemented Oklahoma's first STAR (Survivorship Training and Rehabilitation) Program. The program complements basic cancer care with a focus on the whole person, rather than the disease alone. Research has found that a large proportion of cancer survivors experience long-term or late effects of treatments, according to Oncology Rehab Partners, which developed the program.
"We serve any survivor in need, no matter the cancer stage, prognosis or phase of recovery," said Kelly Berry, PT, MPH, Cert. MDT, STAR/C, manager of St. John Outpatient Rehabilitation Services. "Newly diagnosed patients may want to increase their strength and endurance to prepare for the road ahead, those living with cancer as a chronic disease may come to us to manage treatment-related conditions, and survivors who are cured or in remission may want to boost their immune system to help their body heal quicker."
A team of highly trained physical, occupational and speech therapists create individualized plans for patients following thorough evaluation by a physician. Heading into its third year, the STAR Program at St. John now utilizes 15 departments throughout the hospital to offer additional services, such as palliative, dietary and behavioral care.
"Our program is designed to help survivors physically and emotionally heal from any side effect of cancer or cancer treatment. Problems range from trouble swallowing to limited range of motion, strength and endurance, to memory loss," Berry said. "Feeling well and being able to resume normal, day-to-day activities is essential to restoring good quality of life for survivors and their families."
Rather than taking a "problem-oriented" approach to tackle each health issue as it arises, the STAR Program addresses the full spectrum of post-cancer care from the beginning. During patient evaluation, several factors are taken into consideration, including sleep issues, diet, existing pain, endurance, strength, exercise habits and emotional outlook, each important to the healing process.
The medical staff is specially trained to treat survivors of all forms of cancer. They are medical experts at the top of their fields and comprise a variety of disciplines, including physicians, various types of therapists, exercise physiologists, registered dietitians and nutritionists, mental health professionals and radiation therapists.
"The best part of my job is getting to see patients accomplish something they thought they'd never be able to do again," said Mary Wasson, rehabilitation coordinator and STAR Program specialist at St. John Medical Center. "We are here to help patients be proactive in their cancer journey or their recovery, and have the quality of life they deserve."
These comprehensive rehabilitation services are typically reimbursable by health insurance providers, and most patients no longer need a physician referral. Having access to world-class follow-up care, without added medical costs, allows survivors to regain their health and get their lives back on track. For more information about the STAR Program, visit stjohncancercenter.com or contact St. John Outpatient Rehabilitation Services at 918-744-2476.